New family homes planned for South West Greenock
Plans have been submitted for a £2.6m investment to build 20 new family homes in the South West area of Greenock.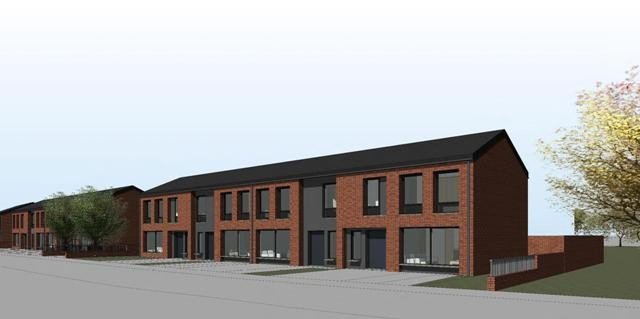 22 February 2017
River Clyde Homes has drawn up a planning application for 20 terraced and semi-detached homes for the Mallard Crescent area. It comprises six 2-bedroom and fourteen 3-bed homes, designed by Chameleon Homes.
The area has a diverse community and is already popular with families, given its proximity to the Clyde View school campus, a range of community and sports facilities and good transport links.
The homes, which will all have back and front gardens, are situated on the former site of five blocks of flats that were demolished in recent years. They will be of red brick construction with cladding and pitched roofs to compliment the surrounding architecture. Access for all houses will be provided from a new road, which will link the existing Mallard Crescent road to Merlin Lane. Traffic calming measures will be introduced to ensure community safety.
Albert Henderson, Chair of the River Clyde Homes Board, said: "This is great news for Inverclyde. We have ambitious plans to build hundreds of homes in the coming years. I'm pleased that, off the back of the recent announcement for the Slaemuir area of Port Glasgow, we have exciting plans for South West Greenock. These are much needed modern, family homes that I'm sure will be popular with residents."