Retirement housing launch for Scottish Housing Day
River Clyde Homes is launching its Retirement Housing initiative to celebrate Scottish Housing Day on Thursday 21 September 2017.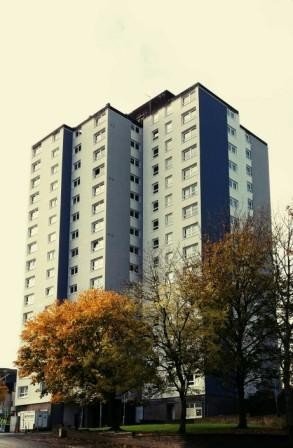 15 September 2017
Retirement Housing provides an enhanced housing management service to older people who require assistance to live independently, ultimately, enabling elderly residents to feel safer and more secure within their home.
The first retirement properties are in Broomhill Court in Greenock. The block is one of three multis, built in the late 1960s, in an area that is being transformed by a £26m regeneration programme.
Services on offer at the new look block will include; access to 24/7 support and services, increased CCTV, call points in foyers, guestroom facilities and a garden with seating areas.
Albert Henderson, Chair of the River Clyde Homes Board, said of the project; "We are pleased to be marking Scottish Housing Day by launching this significant development. It has become increasingly clear in recent years of a demand for secure housing with level access that offers a level of support while valuing residents' independence. The new retirement housing initiative aims to meet that demand and should ensure a sustainable future for the building."