We unveil partnership arrangements and further investment plans
We are pleased to annouce plans for the fourth and final phase of its development in the Woodhall area of Port Glasgow whilst announcing a new partnership arrangement for the project management and build of several key projects.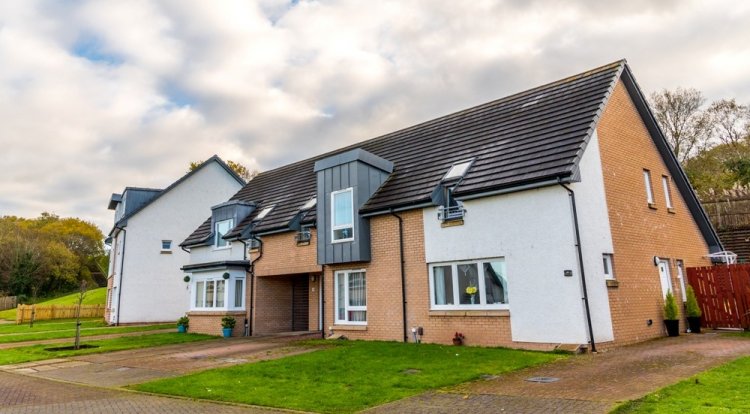 9 June 2017
The 18 new homes planned for Woodhall brings the number of new builds announced by River Clyde Homes in 2017 to 128, totalling an investment of £27 million by the social housing provider.
"We have big ambitions for Inverclyde", explained Gary Wilson, Executive Director, Property Services at River Clyde Homes, "Our plans for the final phase of development at Woodhall come on top of our recent announcements of 90 new homes in Slaemuir and 20 in the Mallard area of Greenock".
"Given the scale of our plans it made sense to seek a project manager and main contractor to work with across developments, and I am pleased to announce that we will be working with Turner & Townsend and Cruden Homes on all of the new build projects we have announced this year. This will allow us to work efficiently to deliver a consistent high standard in the new homes we are building across Inverclyde."
Turner & Townsend, an independent professional services company with a global reputation for managing real estate developments, will take on the project management of the new builds whilst Scottish housebuilder Cruden Homes West will take on the construction element of the projects.
"We are really pleased to have secured the design development and construction contract for River Clyde Homes' exciting and ambitious new build regeneration plans in Inverclyde," said Allan Callaghan, Managing Director of Cruden Homes West. "These homes are being developed in close consultation with the River Clyde Homes' technical and management teams to produce high quality, attractive and distinctive houses.
"Working together, we will deliver much needed modern housing, much of which will be ideal for family living with front and back gardens. Importantly, these highly energy efficient and well planned homes will allow residents to reap the benefits of lower fuel bills."
David Hogg, Director in Turner & Townsend's Glasgow office and Scottish Lead of their Regeneration Team welcomed the opportunity to work with River Clyde Homes, saying, "We are delighted to have been appointed by River Clyde Homes to manage such an important programme of new housing. Our team of Project and Cost Managers are looking forward to delivering new homes which not only represent value for money but also working with River Clyde Homes and Cruden to deliver wider benefits for the Inverclyde community."
This latest announcement from River Clyde Homes comes as work on 41 new homes at Bay Street progresses towards its January 2018 completion date and reflects the organisation's plans to build 750 new homes in five years. This goal will see River Clyde Homes commit an estimated £100 million to building new homes in the area alongside a continued investment in the refurbishment and regeneration of existing properties.