Win tickets to see Snow White at The Beacon
We have 450 free tickets to see the pantomime Snow White at The Beacon Arts Centre in Greenock on the 12th December at 7pm.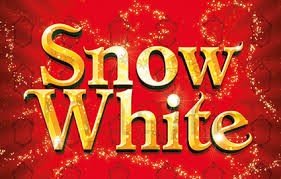 10 November 2017
This wickedly funny pantomime, which stars Still Game actors Jane McCarry and Mark Cox, will especially delight young children this year, as it features a special guest appearance by CBeebies' megastar Justin Fletcher as the Magic Mirror. Justin, who will be familiar to many as CBeebies' Mr Tumble, will appear as a pre-recorded video.
To enter the ballot please register via our online ballot form.
You must be either a tenant or a factored owner with River Clyde Homes.There is a maximum of 6 tickets per household and the ballot closes on Friday 1st December. Winners will be notified the following week.
Customers who do not have access to the internet can phone River Clyde Homes free on 0800 013 2196 to register.