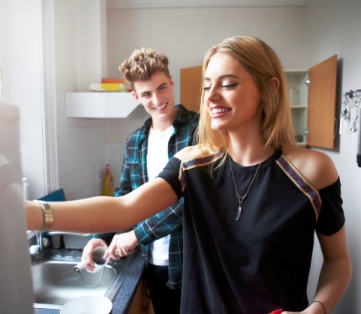 You can take in lodgers providing you have our written consent. The written request for consent to take in a lodger must explain the name of the person they wish to take in as a lodger, their previous address and the amount intended to be charged for the use of the room or rooms. You must also advise when you wish the lodging to begin.
The tenancy remains in the name of the tenant at all times and lodgers cannot succeed to the tenancy or have it assigned to them. The lodging is not a protected tenancy nor is it an assured tenancy. The tenant is responsible for the rent payments and also behaviour of everyone in the house.
Decision
River Clyde Homes will provide a decision within 28 days of the application being received. If we are unable to provide a decision within this timeframe we will write to you explaining why.
Refusal
We will not refuse subletting on unreasonable grounds. Reasonable grounds include:
Notice of eviction has been served
ASBO has been served
Terms proposed for rent payment or any other payment are unreasonable
The change would lead to overcrowding
There are planned works which would affect the tenancy
Proposed lodger has no right to reside in the UK
If permission is granted you cannot increase the rent or other payments made to you by the other person unless we give our permission.