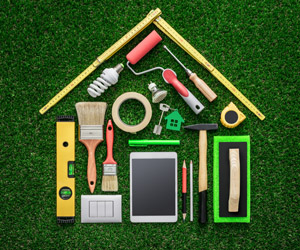 Reporting a repair has never been easier. River Clyde Homes offers a 24 hour, all year round, repairs service to its customers. Call on 0800 013 2196 at any time of the night or day.
*New* Repairs can also be reported on our new customer portal. If you would like to set up an on-line account , please contact your housing officer on 0800 013 2196. They will process your request. Or if you already have a login, you can access your account here.
You also need to know what to do if you discover asbestos in your home and about our obligations to carry out an annual gas safety check in your home.