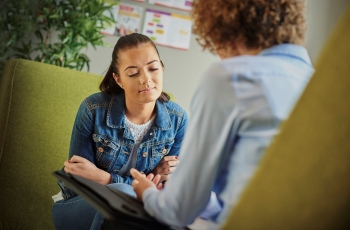 We have a team of staff with a wealth of experience who can offer welfare benefits advice to River Clyde Homes' tenants. The advice is free and confidential and an appointment is not always necessary. We can visit you in your home at a time that is convenient for you.
The main areas that we can offer support with are:
Maximise your entitlement to benefits; regardless of whether you are in or out of work.
Getting the income that's right for you by helping you to apply for additional benefits or make sure you are getting the right amount of benefit.
We can complete your new claim or change of circumstances benefit forms for example Housing Benefits, Universal Credit, JSA, ESA, Tax Credits, PIP, Carers Allowance. We can do this whether the forms are online, over the phone or a paper copy
We will help you to comply with all DWP, HMRC or Inverclyde Council demands so that you don't find yourself in a position of being sanctioned or cut off.
Help you understand any letters that you receive regarding your benefits and respond to the letters if required.
We can support with applications to the Scottish Welfare Fund.
We can speak on your behalf to solve problems or challenge decisions, submit reconsiderations and appeals if you think the wrong decision has been made. For example Inverclyde Council, Department of Works and Pensions, HMRC.
Provide detailed financial assessments, evaluating any debts and providing bespoke advice on the best course of action for you.
Signpost you to other organisations for example Future Skills, I-HEAT, Inverclyde Council Welfare Rights (for benefit tribunals) where you could receive additional support.
To talk or arrange an appointment: speak to your Housing Officer, contact us 0800 013 2196 or complete our online form.
If you are unable to call into the office we may be able to call at your home at a convenient time.