A new addition
John Wright set to join the RCH Group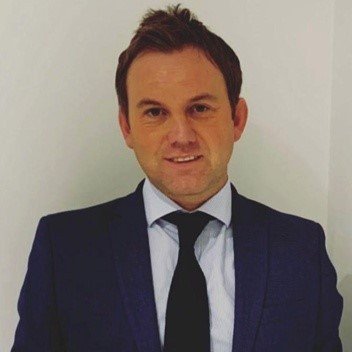 9 November 2020
News release
Monday 9 November 2020
Following a highly competitive recruitment process, John Wright will be joining RCH Group in the role of Executive Director, Group Services. The Inverclyde-based RCH Group, which employs over 300 staff, comprises the social landlord activities of River Clyde Homes together with its commercial property maintenance subsidiary, Home Fix Scotland.
John joins RCH Group from Thirteen Housing Group, a large housing provider based in the North East of England. He has two decades of experience in the sector, providing leadership and direction across multi-disciplinary teams in numerous housing groups of different sizes, including traditional and stock transfer organisations.
John is a Fellow of the Association of Chartered Certified Accountants (FCCA) and holds a B.A. (Hons) degree in Business Economics from Coventry University. His non-executive responsibilities include membership of the Group Common Board and Audit & Risk Committee at Ongo Partnership, a housing provider based in North Lincolnshire.
John is looking forward to taking up his new role in early December. He said: "I am delighted to be joining RCH Group, one of the largest social housing providers in Scotland. The Group Services directorate has a crucial role to play in supporting the organisation in delivering its corporate plan. I am looking forward to getting to know the team and exploring ways in which we can position the organisation for long term success."
Richard Turnock, Chief Executive of the RCH Group, welcomed John, saying: "John has a wealth of experience within the housing sector and is an excellent addition to our Executive team. His contribution will strengthen the position of the RCH Group and help us realise our plans to develop the business in the coming years."