A recipe for success!
Kids at two Inverclyde schools are set to get their hands dirty after Home Fix Scotland, the subsidiary company of River Clyde Homes, designed, donated and installed a mud kitchen at Ardgowan and Kings Oak Primary School.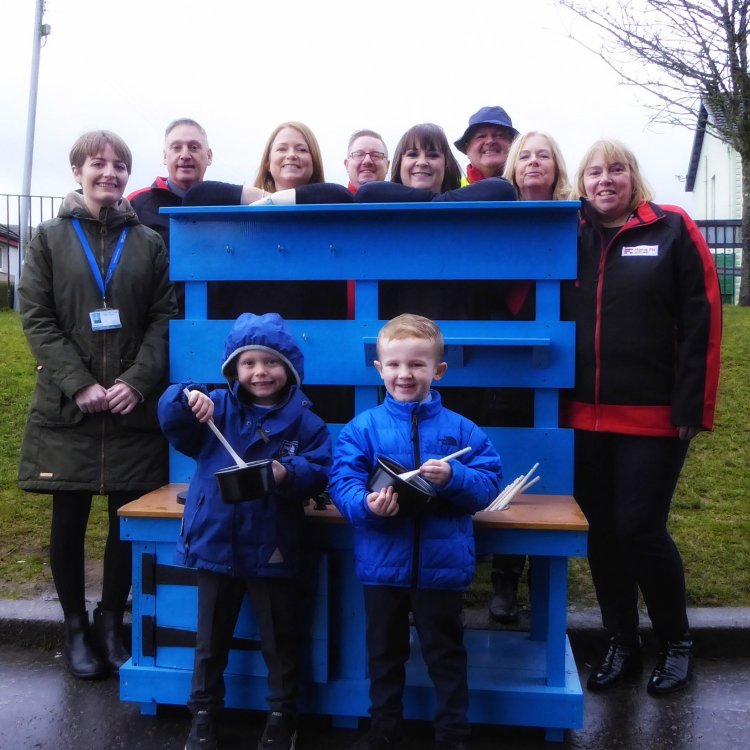 9 December 2019
Built to inspire fun and promote the benefits of working together, the latest addition to their outdoor facilities came after Home Fix Scotland heard that the schools were looking to develop their outdoor play areas.
Having repurposed and sourced the wood from the leftover repairs and maintenance work, the hand-crafted kitchen was constructed using 100% recyclable material and features a hob, sink and oven, in addition to a cooking space, encouraging children to use their imagination while playing outside.
Mrs Morris, a teacher at Ardgowan Primary School who welcomed the team from Home Fix Scotland, said: "I'm delighted at the addition of this mud kitchen to our play area. It's going to enhance the children's outdoor learning and promote imaginative play amongst 5-7 year olds."
Mrs Stevenson, a teacher at Kings Oak Primary School said: "Mud kitchens are the perfect place for children to build relationships with one and other and develop their literacy, sound numeracy skills".
Fiona Campbell, senior contracts manager at Home Fix Scotland, said: "We are delighted to have been able to provide this mud kitchen to Ardgowan and Kings Oak Primary School. It will allow pupil's to use their creativity whilst, at the same time, having lots of fun. The mud kitchen was made in our joiners workshop and is part of our strategy of contributing to the local community in any way we can. The pupils seemed very excited at the prospect of getting their hands dirty.
"The RCH Group is one of the largest employers in Inverclyde and we are keen to develop further our good working relationships with the wider local community. Working with schools provides children with insight into the construction industry and, in this case, the importance of recycling materials."