Annual General Meeting
We held our second 'virtual' AGM recently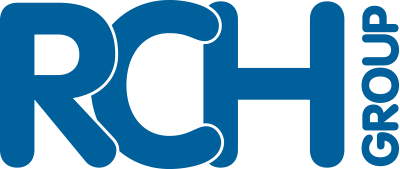 29 September 2021
RCH Group held its second virtual AGM on Tuesday 28th September 2021. Members, Board members and staff were able to join in online or over the telephone.
At the AGM, attendees heard about the efforts RCH made to ensure our most vulnerable customers were secure and had what they needed with staff continuing to make reassurance calls to the elderly and those living alone. They were also advised of RCH's successful bids throughout the year for additional money from the Government and charitable trusts to provide support to those who need it most
Members were given an update on our development plans across our new build sites in Inverclyde with confirmation that we have handed over 137 new homes at our James Watt Dock Development and that work at the St Stephen's site is moving rapidly.
Members were also advised of the new Homeless Prevention Team which was established in June 2021 with funding from the Scottish Government and the Scottish Federation of Housing Association which will provide help to families to set up a home of their own and provide support to those who suddenly find themselves in difficulty or are struggling to cope.
RCH's zero tolerance approach to Anti-Social Behaviour resulting in securing our first Anti-Social Behaviour Orders (ASBOs) through the courts and the challenges faced by our subsidiary as a result of the pandemic and supply chain constraints and the resilience in dealing with these issues was also discussed.
They also heard from the External Auditor who gave a positive report and confirmed a clean audit for the organisation. The Financial Statements for River Clyde Homes and Home Fix Scotland were considered and approved.
The appointment of members to the Board of Management saw the re-appointment of Jillian Moffat. The Association was also delighted to ratify the appointment of Charles Thompson and Robert Speir who both bring a great deal of experience to the Board
Jillian Moffat, Chair of the RCH Board said "we continue to build, develop and grow. We aim to carry on improving our services, giving support to those who need us most and providing value for money across our estate in everything we do.
"If the last year has taught us anything it is that we must be in a position to change the way we work and provide help to ensure that people live in the homes they need. But I believe that the RCH Group is ready to face any further challenges that come our way."
Richard Turnock, RCH Group Chief Executive said: "Despite operating under difficult, unprecedented circumstances during the pandemic, the response by everyone at RCH Group has been resolute. Our staff have been unwavering in their desire to deliver continuity of service and I would like to thank all of our customers for their patience and understanding while we manage any service disruption.
"Although some challenges remain, I have every confidence that as we transition to a full recovery, we will manage the completion of our new build programme, ensure the ongoing investment in our stock, and continue to help sustain thriving communities across Inverclyde."