Changes to public access points
Information on how to make payments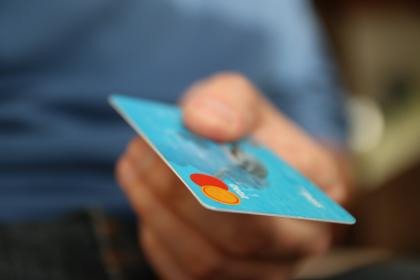 10 October 2019
River Clyde Homes has decided to bring forward the closure of two of its public access points in Greenock in advance of moving to new office premises later this year.
The HQ of the newly formed RCH Group will move from its current home in Roxburgh Street, where it has been based for eight years, to offices at Clyde View in Ladyburn, Greenock.
The lease on the temporary project office in Broomhill ends at the beginning of 2020 and residents had already been made aware of the imminent closure. Following an unprovoked attack on a member of staff in the Clyde Square office last Monday, it has been decided to close it down four months ahead of schedule.
The company's public reception at Roxburgh Street will be open on an appointment only basis until the move to Clyde View is complete.
Stevie McLachlan, Head of Customer Service (West), said: "I know some customers will be disappointed at the closure of these offices, but the reality is that footfall has been decreasing since the introduction of our local 24/7 customer experience service in 2017. This team offers a full range of services at the end of the phone at any time of the night or day, whenever suits the customer."
For the very small minority of customers who prefer to pay their rent by cash, they can now, depending on their payment card, pay at a number of outlets. Those with a six digit card can pay at the Post Office or any PayPoint outlet. Those with a 16-digit card can pay at the Post Office, PayPoint outlets and also at the Inverclyde Council offices at Clyde Square Greenock. All customers can make payments at any time of the night or day by calling (freefone) 0800 013 2196.
The move to Clyde View marks the end of a long search to find suitably sized, modern accommodation that will, for the first time, bring all the housing management staff together under one roof to create a greater continuity of service provision for customers. Meanwhile our subsidiary Home Fix Scotland will continue to work from Springkell Street, Greenock.
Customers will be made aware of the full range of changes to services in the forthcoming edition of their tenant magazine to be published in a couple of weeks.
Stevie McLachlan added: "We have seen a significant change in recent years in the way our customers wish to interact with us. Technology is beginning to come to the fore and increasing numbers are engaging with us through their online account. The changes are a natural response to the desire for service modernisation our customers have been asking for."
Meantime, anyone with any queries about any services, their rent, setting up an online account or making payments should call 0800 013 2196 or email the Customer Experience Team at a time that suits them. One of the team will be happy to help.