Employment and Training opportunities in Inverclyde
We teamed up withThe Trust for a jobs fair in Port Glasgow which saw 142 people through the door in just two hours.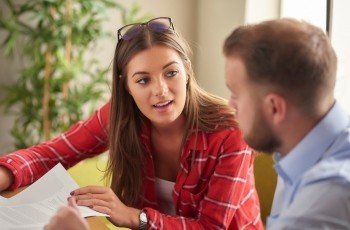 31 January 2018
The event was attended by a number of local employers as well as those providing training, apprenticeships and work experience, with around 70 people registering with our contractor Cruden for opportunities relating to our regeneration of Slaemuir.
"Events like these are crucial in achieving our vision of Improving Lives and Places", explained Jonathan Grant, Head of Customer Services (East) at River Clyde Homes. "Providing good quality, affordable housing is only one aspect of this, and we are keen to continue to partner with other local employers to promote employment and training opportunities in Inverclyde."
We are also involved in a number of initiatives to boost jobs and employability in the Inverclyde area. The Positive Goals partnership with Greenock Morton provides support for our customers seeking to return to work, and we continue to work with contractor Cruden to provide further opportunities at its new developments in the Mallard and James Watt Dock areas of Greenock.
In addition River Clyde Property Management, our subsidiary company, will once again be hiring seasonal grounds maintenance staff this year. All vacancies will be advertised on our vacancies page.