Gold standard
River Clyde Homes achieves Gold Standard in tenant participation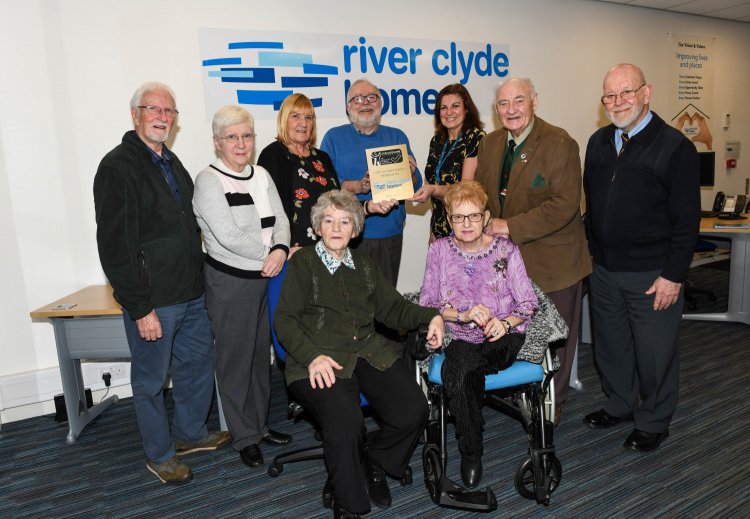 7 February 2019
River Clyde Homes has achieved the Tenant Participation Advisory Service (Scotland) TPAS(S), gold accreditation for Excellence in Tenant Participation.
This award recognises excellence in involving all River Clyde Homes' customers in the delivery of housing services. The award itself is validated by an independent panel of tenant participation experts.
In order to achieve the gold level of accreditation, River Clyde Homes had to demonstrate how it met the ten standards outlined by TPAS(S) which are key to effective customer involvement.
Lesley Baird, Chief Executive, TPAS(S) said: "This is a very well deserved Gold Accreditation award, we were very impressed with the menu of options for customers to get involved with River Clyde Homes, their information and communication with customers is excellent and their customer scrutiny panel, the Senate, is driving forward improvements to services."
Marilyn Beveridge, Vice Chair of the River Clyde Homes Board, added: "We are thrilled to bits to have achieved the gold standard. Customer participation plays a key role in helping River Clyde Homes to not only improve its services and performance but also to identify ways we can do this to meet our customers' expectations and deliver added value for money."