Jillian is the new Chair of the Board
Recent AGM confirms new appointments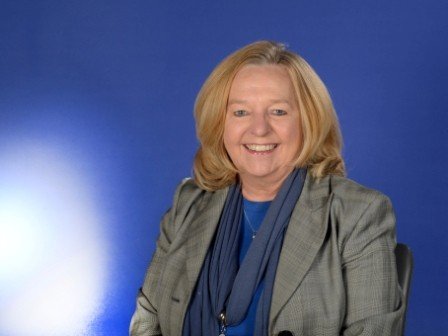 3 October 2018
Following River Clyde Homes' Annual General Meeting last week, Jillian Moffat has been appointed Chair of the Board following the retirement of Albert Henderson MBE, who had held the position since 2015.
The well attended meeting gave an overview of the Inverclyde-based housing association's achievements over the last 12 month which include a significant £127m refinancing package, improvements in the performance of the repairs service, the handing over of new homes to customers and the start of a major housebuilding programme, one of which in Slaemuir, Port Glasgow is already nearing completion.
Jillian Moffat has been on the board of River Clyde Homes since September 2014 and had been Vice Chair since September 2015. She is a business professional with specialist expertise in organisational development, human resource management, strategy and business planning and change management. Having spent 20 plus years in Scottish Enterprise in various business development, inward investment, training and strategic relationship management roles, Jillian is currently Head of Open Innovation. She is a Fellow of the Institute of Directors and has held previous Board appointments within the further education and social enterprise sectors.
Jillian said: "I am delighted to take up the role of Chair of River Clyde Homes. It is an exciting time for the organisation having secured new financing and developed our 5-year business plan which will see great investment in our existing stock as well as the new build programme that we are embarking on.
"Improving lives and places is truly at the heart of everything we do and I look forward to steering us through the next stage of our development.
"I do, however, have big shoes to fill, following the retirement of our previous Chair, Albert Henderson. Albert was an exceptional Chair and good friend to everyone on the Board and all the staff in River Clyde Homes."
The meeting also confirmed a number of other changes to the Board. Marilyn Beveridge is the new Vice-Chair while both Steven McCabe and Christopher McEleny stood down as the Inverclyde Council representatives to be replaced by Provost Martin Brennan and Councillor John Crowther.
Ends