Make Yourself a Home
Homes available now with incentives to help you get started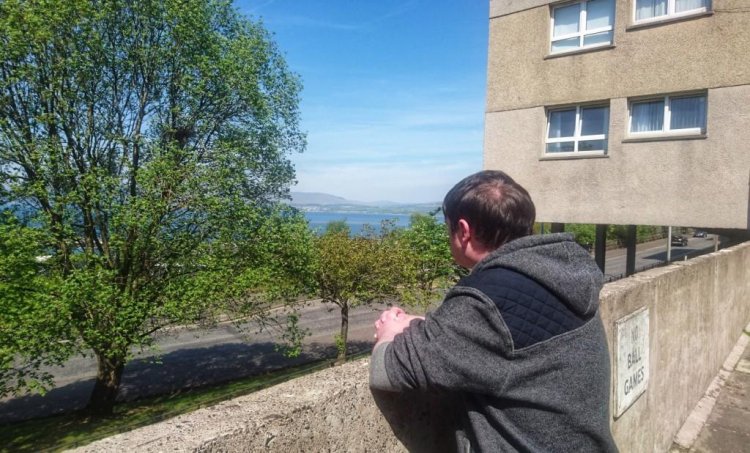 23 May 2019
Make Yourself A Home is a River Clyde Homes initiative that offers incentives to help people get started in their new homes in Inverclyde. Properties are immediately available now in Port Glasgow and Greenock that include a choice of options around white goods and carpets.
A show flat has been created in Belville Street Greenock and last month a well-attended open day was held that attracted new customers to the area. One new tenant is Ryan, who agreed to share his story.
Ryan needed a place of his own that he could call home. After 10 years of working as a chef around the country, he found himself back in Inverclyde and living with his dad.
He takes up the story: "I looked at the private rented market, but to be honest, the rents seemed quite high and I didn't have the savings to pay the deposit."
Ryan heard about the open day that River Clyde Homes was holding at its show flat in Belville Street, Greenock. "I was the first one there," he says, adding: "The staff were really helpful, and to be honest I couldn't believe how easy the process was. I didn't have to think too long about it and within a couple of days, I was signing my lease and only had to pay a week's rent upfront.
"River Clyde Homes were really helpful to help me get started in my own tenancy. The place was carpeted, the kitchen and bathroom were new and I got a paint pack to freshen the rooms up. Another bonus for me is that the blocks have a free communal laundrette.
"I was brought up in the East End and that's where I wanted to be, so Belville Street is ideal. It's changed so much in the years I've been away and with the multi-storeys gone, my flat has great views across the river."
Ryan says he found the neighbours to be friendly and helpful and that the place is quiet compared to what he remembers it being as a boy. "My aunt lives nearby," he says. "So I can pop in and see her."
He added: "It's all happened so quickly. I can't actually believe it! And with the added bonus of a 24/7 call centre and the emergency repair service, I know that if I need any advice, or if something goes wrong, there's someone at the end of the phone to help me."
There's another open day at the Belville Street show flat on Wed 29 May between 11am – 3pm. If you'd like to see the show flat and speak to our team, call 0800 013 2196 for more details at any time of the night or day.