Money Talks 2018
Our latest edition of your essential guide to your finances is out now!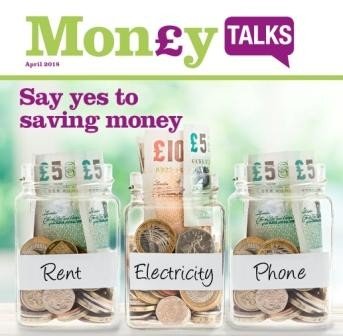 26 April 2018
The third edtition of our financial magazine for customers, Money Talks, is out now.
Money Talks provides practical information and suggestions to help customers deal with the changes brought by Universal Credit. It also looks at the practical services and support that River Clyde Homes provides to its customers for financial inclusion. This edition marks the official launch of our partnership with PCU, a credit union; bringing you an easier way to pay your rent if you claim Universal Credit.
Stephen McCabe, a River Clyde Homes Board Member and Inverclyde Welfare & Financial Inclusion Champion said: "This magazine has been designed to be a handy tool for you to keep and refer to when you need it. It will help whether you claim benefits or not and has lots of helpful tips to manage your finances." He added; "Once again, River Clyde Homes staff are here to help and i would urge you to conatct them with any issues you might be facing for free and impartial advice."
Customers who need help or advice should contact River Clyde Homes on 0800 013 2196.