RCH Group Appoints New Chief Executive
Richard Turnock is appointed Group Chief Executive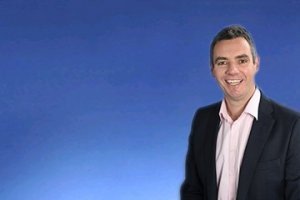 9 April 2020
The RCH Group has chosen its current Group Resources Director, Richard Turnock, as its new Chief Executive.
The announcement comes after a highly competitive recruitment process, which attracted many strong candidates from both within and outside the UK social housing sector. He will succeed Kevin Scarlett, who is moving to a new role nearer to his family in England.
Richard joined the RCH Group in 2015 from Standard Life, following a 23-year career in the global finance and business assurance sector. He will take over as Group Chief Executive at the end of the month.
Jillian Moffat, Chair of the RCH Group, said: "On behalf of the whole Board it gives me great pleasure to make this announcement. Richard has a wealth of skills and experience at the leadership level and has demonstrated an ability to achieve consistently high levels of performance within strong customer focused organisations."
"Richard is also ideally placed to continue the excellent work of our departing CEO and will provide much needed business continuity during the current coronavirus crises."
During his time as Group Resources Director, Richard has undertaken a financial restructure of the Group to allow the construction of over 500 new homes across Inverclyde and led the achievement of Investors in People gold accreditation at the first attempt.
He said: "I am thrilled to be asked to lead the RCH Group, one of the largest housing association's in Scotland. Despite our current challenges I am excited about the road ahead and in ensuring we deliver on our own ambitions as well as contributing to those of our partners. We have a fabulous team at the RCH Group, not least demonstrated by the essential work they are during the lockdown. I will be proud to lead and represent them."