RCH Group delivers 12 days of Christmas cheer!
Some of our customers were delighted to receive early Christmas presents in December courtesy of the River Clyde Homes' 12 Day of Christmas campaign that took place on social media.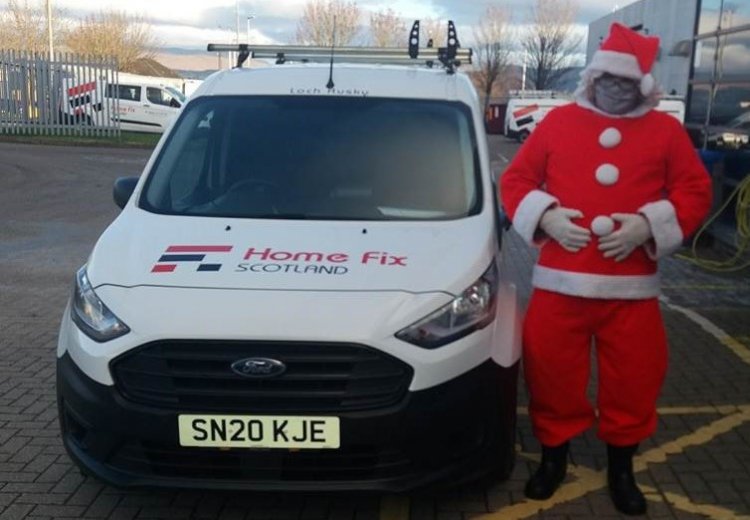 24 December 2020
Fantastic gifts, kindly donated by our contractors listed below, were received by 12 lucky customers in the run up to Christmas.
The gifts ranged from £100 online shopping vouchers to a Smart TV and were delivered to them safely by our Home Fix Scotland Santa, John Cantley, who kindly took time out of his day off to dress for the occasion and drop off the gifts. What a guy!
Pictured below are just some of our happy customers receiving their prizes.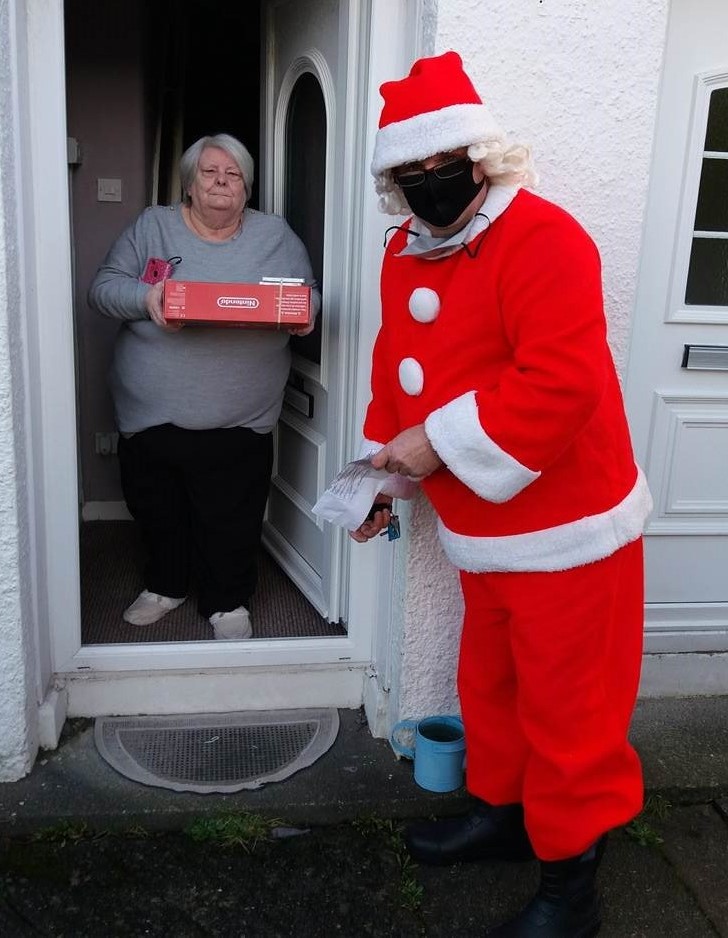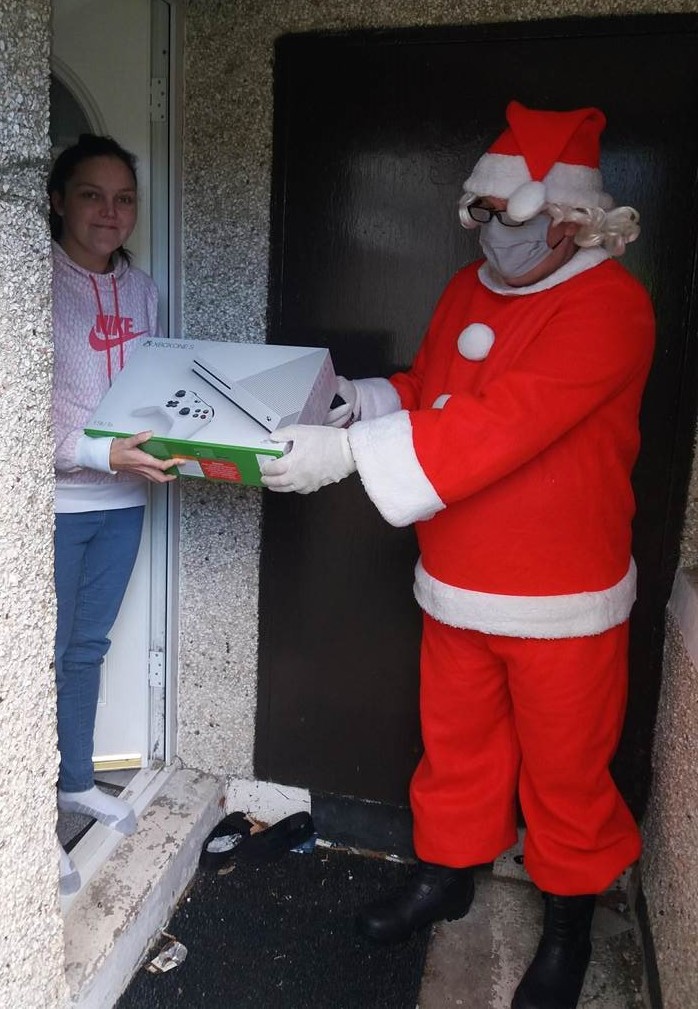 Contractors and their donations
£160 Morrison's voucher - Core Fire
£100 Asda online shopping voucher - Life Environmental
£200 Tesco voucher - Fortress
£250 M&S shopping voucher - H20 and VWS
2 x £150 Netflix vouchers, Samsung A21 (unlocked) phone, Samsung Galaxy Tab A7, Nintendo Switch and two games - Cruden Group.
Google Nest Mini smart speaker, Apple AirPods Pro – City Technical.
Samsung Galaxy Active watch - WLE
Samsung 55" Crystal UHD Smart TV, X Box 1S - Pure Technology Group.
Thanks must go to all those staff and managers who put so much effort into securing these amazing prizes from our generous contractors. And a festive nod must go to Santa's little 'behind the scenes' helpers who processed the winners and worked out the logistics of the initiative. It was a great team effort.