Supporting the Inverclyde community
Successful funding bids to help families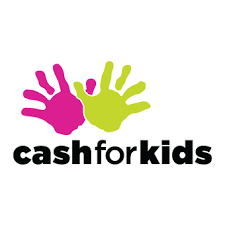 8 May 2020
Staff at the RCH Group are continuing their good work to support the Inverclyde community during the current Covid-19 crisis.
Angela Docherty, Community Support Officer, recently submitted a couple of successful grant funding bids to Cash for Kids. This was to help families that are facing difficulties in supporting their children and providing meals for them during the current Covid-19 crisis.
In the first bid, which in the main was for RCH families with some referrals from Your Voice and Belville Community Garden, we were successful in gaining £3395. This was enough to support 97 children.
The good work that Angela has been doing has spread; so much so she co-ordinated, with a range of voluntary organisations and social workers, another successful bid of £5005, This will support even more of the most vulnerable families across Inverclyde who will either receive a basic essentials food parcel to the value of £35 or a supermarket voucher worth £35 for each child in their household.
One surprised, but grateful, customer messaged RCH back saying: "I am in shock - thank you so very much! That is honestly amazing I'm so grateful and it is such a massive help at the moment. Thanks again"
Many of these families have been referred by our own housing officers who identified the problems during the wellbeing calls they've been making each week. Once again, this is an excellent example of partnership working and going above and beyond during a very uncertain and worry period for many families.
The packs are being made up and delivered by the team at Belville Community Gardens who are also purchasing the vouchers and posting out for organisations such as Your Voice, Social Work. River Clyde Homes will purchase and post out all vouchers to all nominated RCH clients.
Sandra McLeod, Executive Director of Customer Experience, said: "This is a great example of joint working across the community, co-ordinated by Angela and once again shows our determination to support those who need help the most. There have been many heart-wrenching stories that have come to light during the current crisis and I am so proud of the fact that our staff are responding positively to help."