Untying the knot
New homes on site of historic ropeworks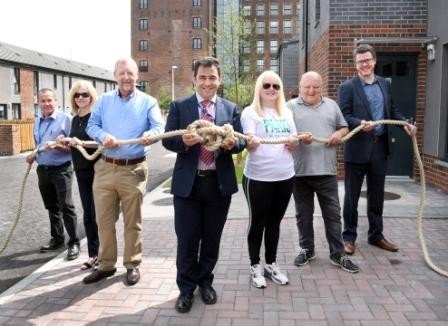 27 June 2018
River Clyde Homes (RCH), the Inverclyde-based housing association, has recently completed its latest development of new homes.
The keys to all but one of 41 new homes have now been handed over and the residents took some time out to celebrate by untying a knot in some nautical rope, in tribute to the historic significance of the site which was once home to a ropeworks.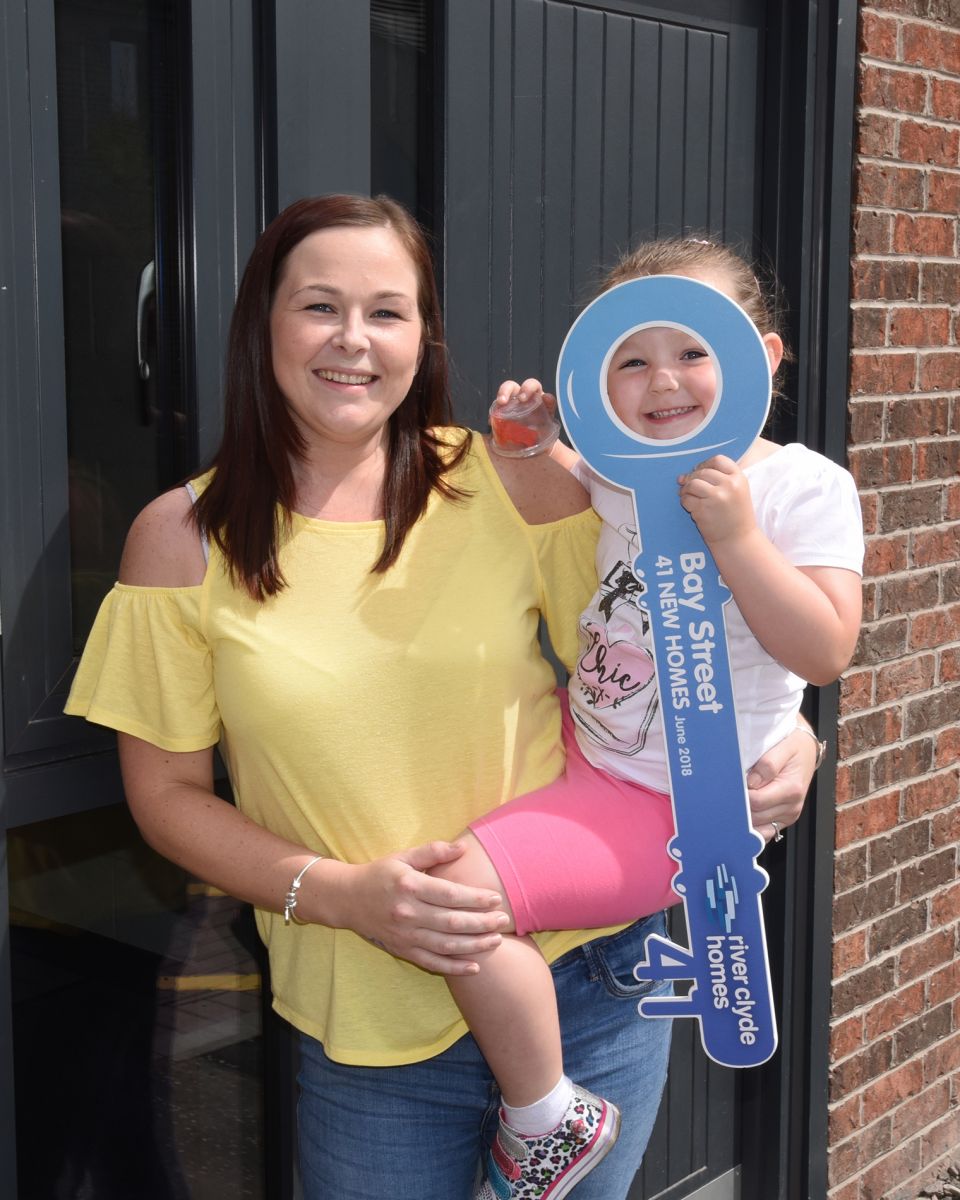 The £5m, development, on Bay Street in the centre of Port Glasgow, brings the number of homes built by River Clyde Homes to 539 since 2010.
Gary Wilson, Executive Director of Property Services, said: "This has been an exciting project to work on, given the historic nature of the site. From the beginning we wanted to ensure that the buildings complimented the 19th century setting, but were modern and energy efficient. This development is just the beginning of a new era of development for River Clyde Homes as we aim to build up to 750 new homes over the next five years."
He added: "River Clyde Homes is making real and tangible changes that are benefiting Port Glasgow residents, providing much-needed homes for social rent in the area. What we have achieved has been as a result of our excellent working relationship with our partners at Inverclyde Council and the Scottish Government."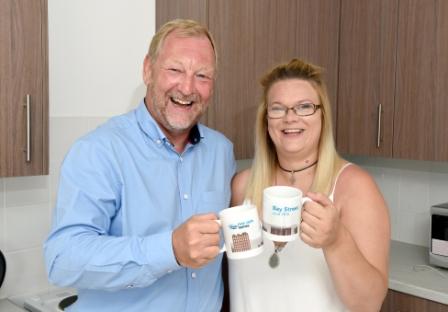 Claire Montgomery (picured right), who moved into her new home recently with her two young sons, said: "On a scale of one to five of happiness with my new house, I'd say I'm sitting around five! We love the space and feel safe and secure here. My seven year old asked the other day: "are we going to stay here forever?' He's so happy!"
Tom Ferrier (pictured), a River Clyde Homes Board member said: "This is an exciting development; one that is beautifully designed in a great location. It's the kind of development I would like to see replicated across Inverclyde as I firmly believe our customers deserve the best quality homes that can be offered."
Sheila Adamson (pictured below, right) is also a Board member. She said;" The Bay Street development fits the area perfectly. The homes offer a great standard of space internally and there's the added benefit of proximity to the town centre."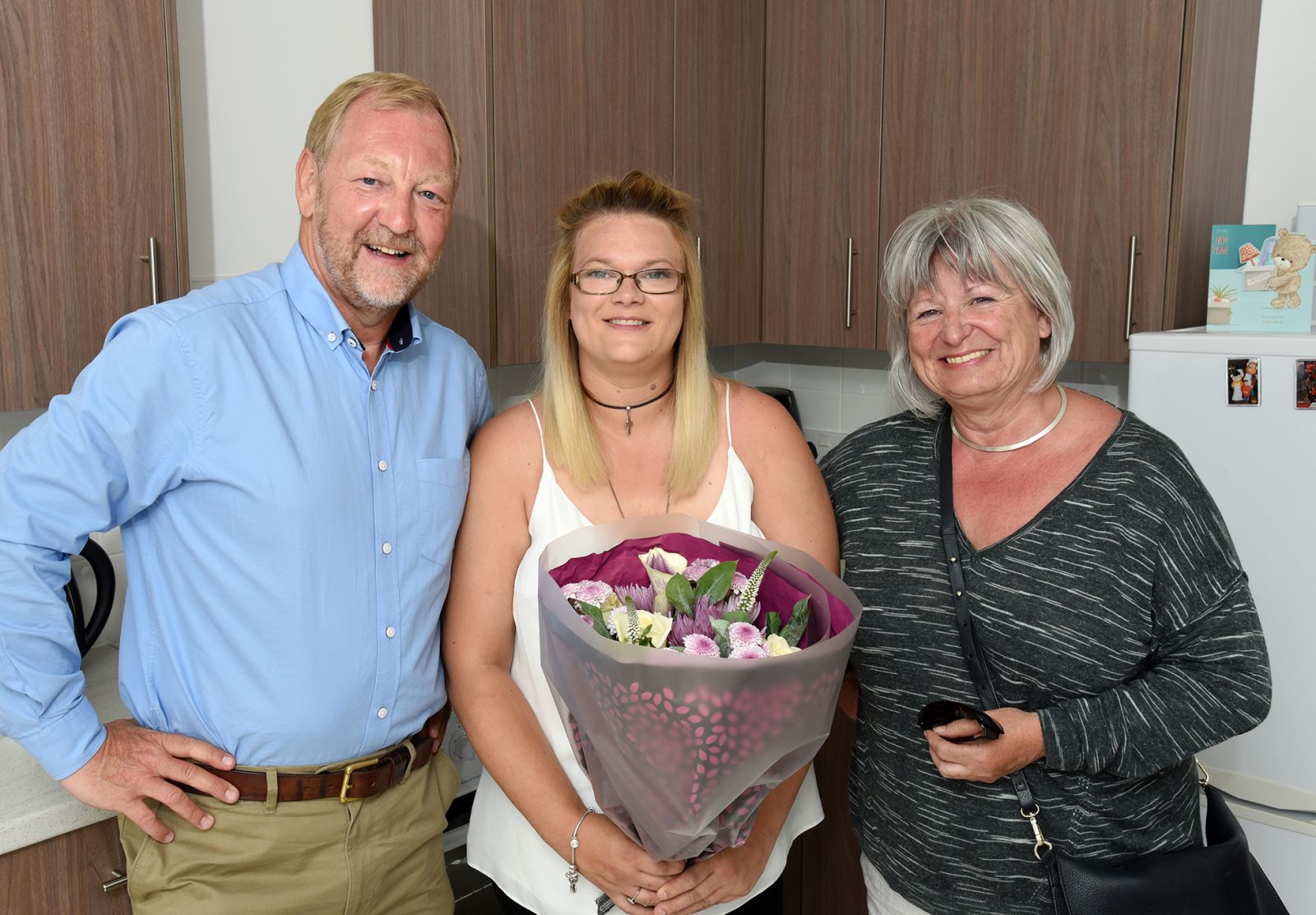 Note: This is River Clyde Homes' first development in Port Glasgow Town Centre.
Works are currently underway on two other sites in Inverclyde: Slaemuir (Port Glasgow) and Mallard Crescent (Greenock).