Wheelie good news for Inverclyde communities.
River Clyde Homes has been awarded a substantial grant of £90,169.04 grant from Cycle Scotland as part of an initiative to improve health and wellbeing by providing facilities for walking, cycling and outdoor activities.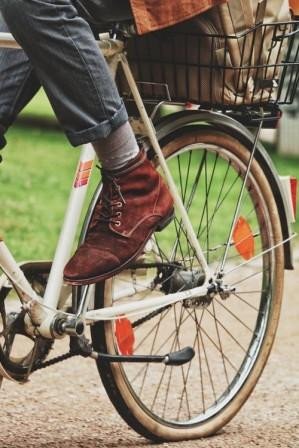 5 September 2019
The association is one of 33 housing providers across Scotland who will benefit from the £821,991 funding pot, allocated to the Scottish Government's active travel budget, Cycling Scotland's Cycling Friendly Programme and the Social Housing Fund.
River Clyde Homes will split the funding between five areas: Broomhill; John Street; Ladyburn Street; and Cartsdyke Apartments in Greenock and Bay Street in Port Glasgow. The money will be used for a range of cycle racks, outdoor gym equipment and benches, with the aim of encouraging residents to spend time outdoors for their health and wellbeing.
Kath Brough, Head of Behaviour Change at Cycling Scotland said: "We're delighted that River Clyde Homes will join 148 other organisations across Scotland to encourage more people to cycle. Cycling Scotland works closely with partners to help employers, community groups and housing associations take advantage of the benefits of cycling and this round of funding will provide opportunity for over 90,000 people across Scotland to access improved cycling facilities."
Elaine Cannon, Service Improvement Manager, Central Team said: "We are thrilled to receive this funding from Cycle Scotland which provides us with the opportunity to access improved cycling facilities. Not only will it improve the health and emotional wellbeing of our residents, it will also go some way to help protect our environment by encouraging Inverclyde residents to travel in a more environmentally sustainable way."