Work around the Cloch
Home Fix Scotland to provide emergency repairs service to Cloch HA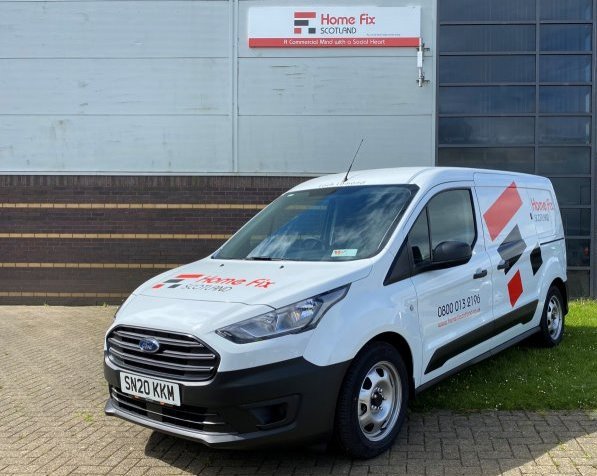 29 June 2020
Home Fix Scotland (HFS) has moved swiftly to assist Cloch Housing Association after its own contractor unexpectedly announced they were no longer able to provide an emergency repairs service.
With the work set to be terminated on 30th June, both Cloch and HFS have acted quickly to facilitate the delivery of an interim service and limit the impact on Cloch's residents while the Greenock-based housing association tenders a new contract.
Both parties have worked hard to overcome initial operational challenges with Home Fix Scotland's Customer Experience Team assimilating their systems to allow incoming calls from Cloch tenants and ensure the transfer of appropriate data adheres to GDPR laws.
This is a significant opportunity for HFS to demonstrate its credentials as one of Scotland's leading repairs and maintenance companies having already undertaken a contract for another Inverclyde-based housing association, River Clyde Homes.
A new fleet of HFS vehicles was delivered this month and these will now be a regular site outside the homes of Cloch tenants.
Mark Robson, managing director of Home Fix Scotland is determined to make this interim venture a success and said: "We are pleased that we are in a position to assist Cloch HA in these difficult times. We believe firmly that by working in partnership we can continue to support the Inverclyde community."
Paul McVey, Director of Cloch Housing Association, said: "The decision taken by our maintenance contractor MPS was a disappointing one, especially in the middle of lockdown. However, we are delighted that we can continue to operate our emergency service with a local alternative in Home Fix Scotland. The switchover will be seamless for Cloch tenants. Our new maintenance contractor will be announced in due course following a robust tender process."