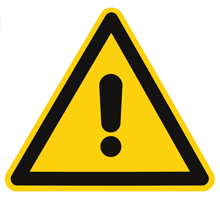 River Clyde Homes has a duty to comply with The Control of Asbestos Regulations 2012. We also have a duty of care for our customers and employees living or working in properties.
Asbestos is a mineral which has been used in building materials for many years from the 1950's until the mid 1980's worldwide. It is a good insulator and has been used extensively to protect building structures from fire and heat. Asbestos materials are only a risk to people's health if disturbed or damaged i.e breaking, sawing or drilling and therefore resulting in fibres being released into the atmosphere.
Is asbestos a hazard?
Most asbestos in homes generally does not put people at risk. Asbestos only becomes a risk when the fibres become airborne. Asbestos materials that are painted, mixed with other materials or enclosed and left alone are not a risk. Asbestos materials are only a risk when they are damaged or disturbed. As long as asbestos materials are in good condition, sealed and not likely to be worked on or, possibly, damaged it does not release harmful fibres and is safe.
Our role
Our appointed specialist asbestos contractor carries out a variety of asbestos surveys in our properties. The survey forms part of our ongoing asbestos management programme and helps us build a property portfolio of our properties. The survey information helps with any future repairs or planned improvement works and allows us to deal with the asbestos and therefore reduce the risk to tenants or any other people who may visit the property. Should any removal/remedial work be required on asbestos materials, River Clyde Homes has an appointed HSE approved licensed contractor to conduct such works.
We employ an appointed asbestos compliance officer to co-ordinate all asbestos related issues. To find out more you can download our booklet at the bottom of this page.
All customers moving into our properties will be told whether the property possibly contains asbestos or not. A leaflet containing facts and contact information will be provided.
Works on your home
You should seek our approval first if you are planning any type of work (major refurbishment, DIY or decorating) in your home.
If you find, or think you've discovered asbestos in your home
Don't panic. Call us on free, 24 hours a day 0800 013 2196 for advice;
Do not attempt to clean it up or repair it yourself and
Do not brush or vacuum as this will spread the fibres into the air.
Reminder: There is no danger to your health, safety or welfare as long as you do not disturb any suspected asbestos material.