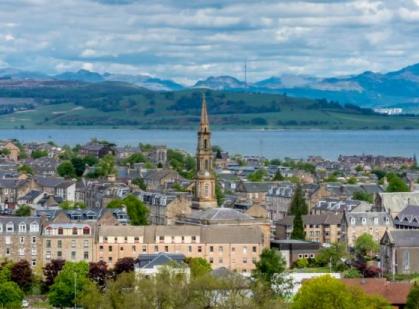 Our factoring service is dedicated to supporting owners in 2,200 homes, as well as a number of shop units, across Inverclyde.
We deal with responsive, cyclical and investment repairs and maintenance on behalf of home owners. We generally instruct repair works if we expect the share of the total costs of the works payable by each owner to be under £250 and we will try and give notice of all works taking place. In some emergency situations we may instruct works, without notice, even where the estimated cost is greater than £250 for each homeowner.
The full cost of repairs and maintenance undertaken on the common parts of your building is divided between the relevant homeowners in accordance with the shares laid down in the title deeds. Different shares may apply to different parts of the building according to what the titles say or to which houses within the larger building have the benefit or use of the common parts in question.
Our management fee
As a factored homeowner you have to pay a management fee which pays for the management and administrative work that River Clyde Homes has to carry out on your behalf. It also gives owners access to our 24-hour freephone Customer Experience team to report repairs. This fee is reviewed each year and adjusted, if required, for implementation from the beginning of April.
This is a flat rate management fee which covers the cost of providing our services, including organising routine and major repairs, investment projects, attending homeowner meetings, consulting and communicating with you. The fee covers all staff and business costs in relation to this service. We regularly compare our management fee with our providers to ensure that it is competitive.