Jillian Moffat (Chair)
Jillian is a business professional with specialist expertise in organisational development, human resource management, strategy and business planning and change management.
Having spent 20 plus years at Scottish Enterprise in various roles covering business development, inward investment, training and strategic relationship management, Jillian is currently Head of Open Innovation, in the Innovation and Enterprise Directorate. She is a Fellow of the Institute of Directors and has held previous Board appointments within the further education and social enterprise sectors. Prior to Scottish Enterprise Jillian held various General Management and HR positions in Bass Charington, Stakis and Hilton International Hotels.
Jillian joined the Board in September 2016 and has been Chair since September 2018.
Marilyn Beveridge (Vice Chair)
Marilyn has 25 years' experience in the housing sector. Prior to retiring in April 2015, she was Head of Housing Services at Southside Housing Association and her role included the management of the Housing Management, Maintenance, Factoring and Welfare Rights departments.
Marilyn is the current Chairperson of a Women's Aid group specifically aimed at women from the BME community who are fleeing domestic abuse or forced marriages.
Marilyn joined the Board in May 2016 and has been Vice Chair since September 2018.
Christopher Curley
Christopher joined the RCH Board by appointment from Inverclyde Council. As well as being a Councillor for Inverclyde East, Christopher is civil engineer specialising in the design of bridges. He is a Chartered Engineer and a Member of the Institution of Civil Engineers and has been involved in many projects throughout the UK.
Christopher lives in the Inverclyde area with his wife and children and has a keen interest in history and enjoys pastime such as archery, cycling and running – although he still gets off his bike when there is a large hill.
Christopher joined the Board in March 2018.
Tom Ferrier
Tom is a lawyer and a partner with a leading international law firm and a resident of Inverclyde. He has over 25 years' experience advising on a wide variety of commercial property transactions across Scotland.
Tom joined the Board in 2017.
Gillian McLees
Gillian is currently the Director of Build to Rent operations for a large and long-established company who work with partners and are dedicated to the creation of successful and thriving communities. In the last 20 years she has worked in the office, student and leisure accommodation environment. Gillian was born in Inverclyde and still lives locally.
Gillian joined the Board in September 2019.
John Quinn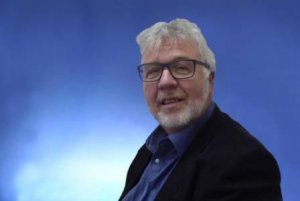 John has around 20 years' experience in the housing field and is currently the Director of Govanhill Housing Association in Glasgow. Previous to that he was the Head of Land & Property Assets for a Scottish City Council, overseeing corporate asset management development and landlord functions. He was once Director of a public/private joint venture property development company in Edinburgh, covering 3500 new homes, five schools, a new town centre, park land and transport infrastructure which won six major design awards and a government sustainability accolade.
John joined the Board in September 2019.
Christopher Morgan
Christopher Morgan is a practising solicitor and qualified company secretary, having practised throughout the UK, Japan and the USA.
Along with his role as Chair of Home Fix Scotland, Christopher is a Non-Executive Director and Audit & Risk Committee member at River Clyde Homes.
Christopher is also a Trustee of Back Up, a national charity supporting and inspiring people affected by spinal cord injury, and a member of the Law Society of Scotland's Regulatory and Nomination Committees.
As of February 2021, Christopher is also a Member of Court at the University of the West of Scotland.
Christopher joined the RCH Board in September 2020.
Charles Thompson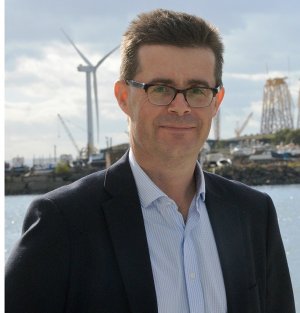 Charlie is the Marketing & Communications Director for the Offshore Renewable Energy (ORE) Catapult, a national research and technology innovation organisation based in Glasgow and supporting UK economic growth from offshore renewables.
With almost thirty years' experience of working both nationally and internationally within businesses or all sizes, he has extensive experience in stakeholder and reputation management, brand development, media relations and public affairs.
He spent eight years with BAE Systems plc, leading internal and external communications across various businesses within the global defence company, latterly as communications director of their maritime division, and previously worked internationally in the telecoms and engineering sectors. He has previously served as a Non-Executive Director of Remarkable, formerly Investors in People Scotland.
Charlie is married with two children and has lived in Inverclyde for the past 16 years.
Robert Speir
Robert is the Chief Financial Officer and Company Secretary for a large funeral planning company headquartered in the Greater Glasgow area. He is a chartered management accountant and a chartered director and has Board experience across a diverse range of public and private organisations in financial services, higher education and the drinks industry. Robert is married with three children and lives in the neighbouring district of Renfrewshire.
Robert joined the Board in February 2021.