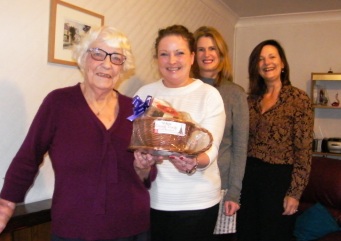 To become a River Clyde Homes tenant, you must sign a legally binding contract with us. The contents of this agreement have been set out in Scottish legislation and the contract is called a Scottish Secure Tenancy Agreement. Your tenancy agreement covers River Clyde Homes providing you with a secure (lifetime) tenancy and will state the address of the tenancy and your tenancy start date.
In some circumstances, usually because of someone's previous antisocial behaviour, we may offer you a short Scottish Secure tenancy. We will give you a notice about this and explain this type of tenancy and reasons for using it if they apply to you. Fewer than 3% of all our tenancies are of the short version.
Your tenancy agreement is an important document which sets out the roles and responsibilities that apply to you, your household members and River Clyde Homes. It also sets out your rights and responsibilities for a range of actions such as paying rent, repairs to your home and respect for others.
When you sign-on for a tenancy with us you will be given a copy of your agreement which you should keep it in a safe place. The agreement also includes ways that your tenancy can be ended and your right to apply to pass the tenancy to someone in your household if you die or are leaving the home.
You can find a description of your rights as a Scottish Secure and short Scottish Secure tenant on the website of Shelter Scotland
You can easily communicate with us on a range of tenancy issues by registering on our Tenant Information Portal Service (TIPS), an on-line app for your smart phone or logging onto the customer portal from our website. Your Housing Officer can set you up for this service on request.
The portal lets you
Update your contact details
Pay rent, check your account balance and ask for rent advice
Request a repair and view your repair history
Raise a complaint and report antisocial behaviour.