On the 'Watt'-erfront
New Greenock homes begin to take shape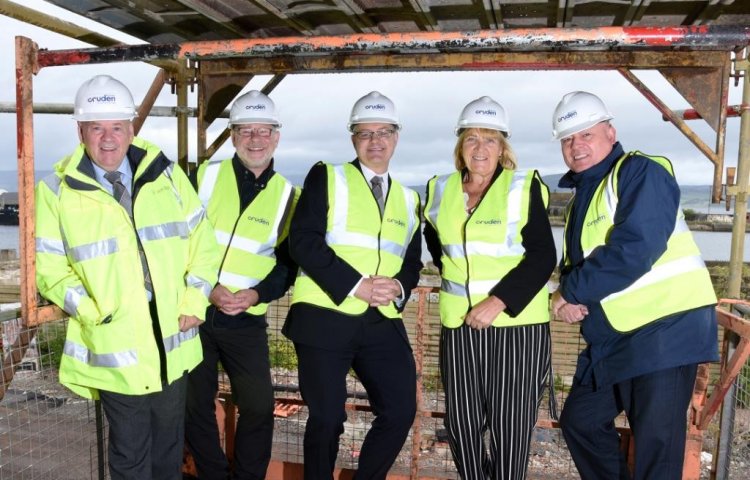 29 August 2019
River Clyde Homes' first waterfront development at the historic James Watt Dock in Greenock is beginning to rise from the ground.
Things are beginning to take shape at the £17.5m, 137 affordable rented homes development, supported by the Scottish Government, designed by Chameleon Architects and constructed by Cruden Building.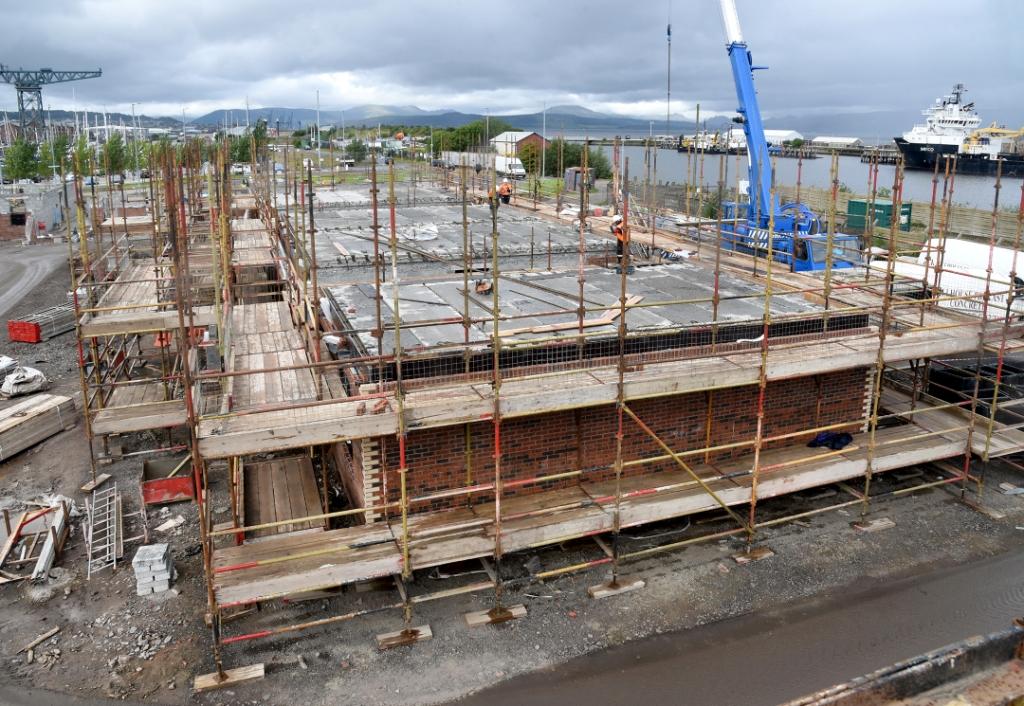 The spacious site, overlooking the iconic Sugar Sheds, will provide much needed modern, energy efficient homes, eight of which are being built in partnership with Blackwood Housing Association designed for customers with additional housing needs. The development comprises 67 one-bedroom and 70 two-bedroom flats.
Stuart McMillan MSP for Greenock and Inverclyde saw for himself how work is progressing, and said: "I welcome this development, which will bring 137 new affordable homes onto the market.
"Providing more affordable homes is a crucial part of the Scottish Government's aim to create a fairer Scotland, and improve communities through inclusive growth. The government is firmly on track to deliver the target of 50,000 affordable homes by 2021, and this development forms part of that effort.
"What's more, this unique development will offer breath-taking views across the Clyde and will hopefully invite tenants from outside of Inverclyde. We live in a beautiful part of Scotland, with so much to boast, so I'm delighted that River Clyde Homes is working hard to deliver high-quality, affordable homes, adding to the offering locally."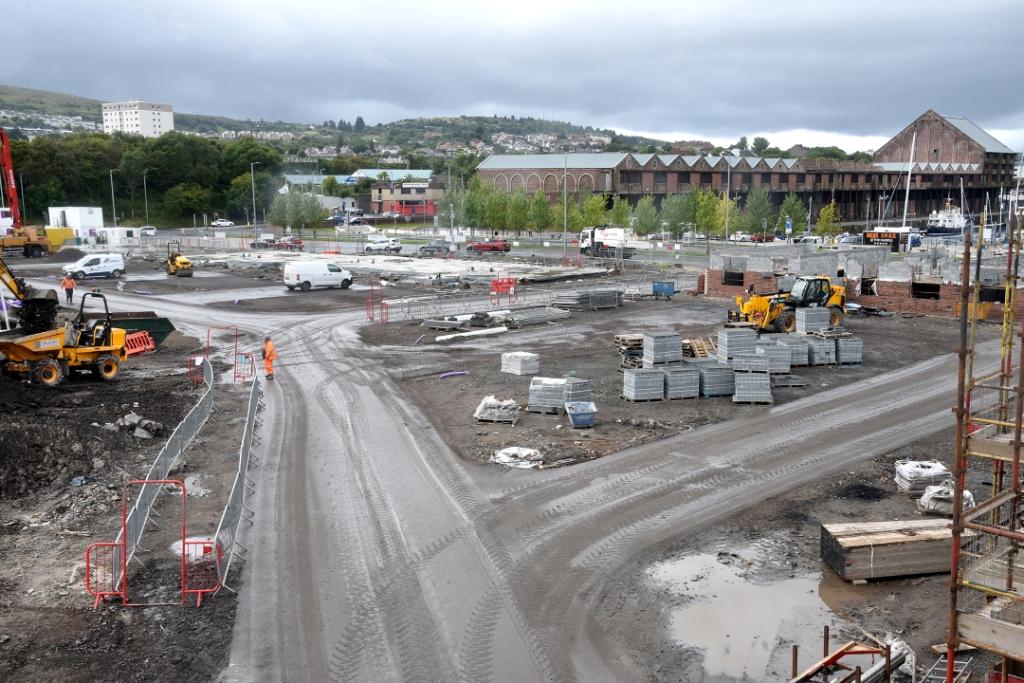 Marilyn Beveridge is vice-chair of the River Clyde Homes Board. She echoed Mr McMillan's words, adding: "We are committed to building much needed new homes in Inverclyde that meet the needs of our residents. We also hope that we can contribute to the plans to grow the population of the area. This is just the first of two major developments we are undertaking; the other, at the former St Stephen's High School site in Port Glasgow, will begin soon."
Allan Callaghan, managing director of Cruden Building added: "Cruden Building has successfully completed several housing developments throughout Inverclyde on behalf of River Clyde Homes. We are pleased to be working on another landmark development as we transform a vacant site at James Watt Dock into 137 new homes that will provide residents with waterfront living in quality, energy efficient homes.
"Throughout the build, we are working closely with local companies, providing four apprenticeships, creating valuable work placements and training opportunities and providing donations to local community groups to leave a lasting legacy within Inverclyde."
Robert Moran is one of the councillors for the Inverclyde East Central Ward, the area in which the new homes are being built. He said: "It's fantastic to see River Clyde Homes delivering on its promise to see build much needed new homes in the East End of Greenock. It's a landmark site and will help transform the area."
The first homes are scheduled for release in Spring 2021 with the entire development completed later that year.
River Clyde Homes is interested to hear expressions of interest from those who would wish to live in this new development. Please contact: 0800 013 2196 or complete the online form.