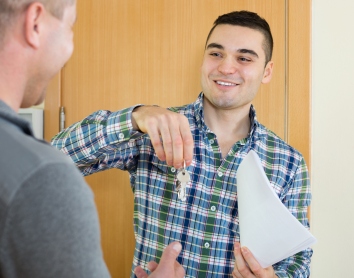 If you are thinking of moving home a mutual exchange may be the answer! A mutual exchange is effectively when a tenant exchanges homes with another tenant who is also looking to move home.
Exchanging properties can take place between two tenants of social landlords anywhere in the UK. It is, however, necessary that both landlords give permission for the exchange to take place.
You can try and gain interest in a mutual exchange by word of mouth, advertising online, advertising in shop windows etc. This type of move is particularly useful for tenants who:
are interested in a move to a different area;
are looking to find a more suitable home;
need a smaller or larger home;
are looking for a quicker method of transfer.
All tenants have a legal right to request permission to execute a mutual exchange. We will not unreasonably refuse this. However, under certain conditons you may not be able to exchange - for example debt, number of bedrooms, adaptations.
If you would like to talk to us, or receive further information, call 0800 013 2196 or email: customerexperience@riverclydehomes.org.uk
A mutual exchange form can be downloaded below.