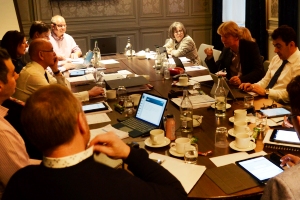 River Clyde Homes is run by a Board of non executive or independent directors who combine their skills and experience to help make the best decisions for the homes we provide and the services that we deliver. The role of the Board includes:
ensuring our constitution, or Articles of Association, is relevant and up-to-date;
making sure we are run lawfully and ethically;
approving our business plan;
agreeing strategies, policies, financial and investment plans;
scrutinising the effectiveness of River Clyde Homes;
monitoring our performance and value for money.
The Board meets once a month. In addition to the board there are three committees.