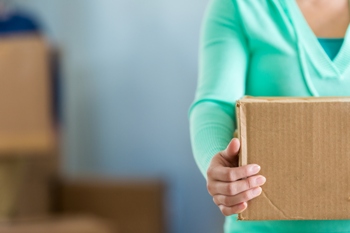 Ending your own tenancy
If you are thinking of leaving us, here is a quick checklist of what we need you to do:
Give us at least four weeks notice in writing of your intention to move out.
A pre-termination visit will be carried out to check the condition of your home. Any necessary repairs will be highlighted and must be completed before the termination date.
A termination form must be signed. If it is a joint tenancy all parties must sign the termination. If you are married or in a Civil Partnership your wife/husband/partner must also sign the termination.
The home must be left clean, empty and in a reasonable condition. The property should be stripped back to bare floor boards, including removal of all coverings. Blinds, curtains, light fittings, furniture or electrical items should not be left.
You must also tell your gas and electricity suppliers that you are leaving so they can read your meters.
Ending a family member's tenancy
The illness or death of a family member is a stressful time but there are some important things you must do to ensure that you do not have to pay rent charges.
If you or a family member are moving into a nursing home:
Four weeks notice of termination of the tenancy is required.
You will need to give us a letter from the nursing home stating that your family member will be staying in the nursing home permanently.
To end a tenancy as a result of permanent hospitalisation:
You must give us a letter from a consultant stating that your family member will be staying in hospital for the foreseeable future and will not be able to return home.
To end the tenancy of a deceased family member there are a number of things you must bear in mind:
Housing benefit will cease immediately. Therefore it would be advisable to clear your relative's home as soon as possible as full rent will continue until the keys have been handed back to us.
The next of kin is required to bring the death certificate to our office to end the tenancy.
Other people you may wish to notify are:
Bank or building society.
Children's school or nursery
Housing Benefit & Council Tax offices (tel: 0800 013 1375)
Your doctor and dentist
The Driver Vehicle Licencing Authority (DVLA)
For further information on matters relating to the termination of a tenancy please telephone us on 0800 013 2196 or visit us at one of our local hubs.
You can read or download our guide to ending your tenancy.