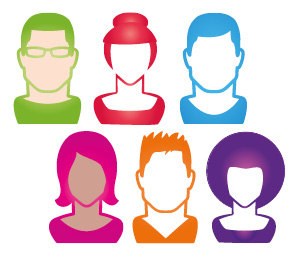 Community consultation is at the heart of everything we do at River Clyde Homes. Our award winning customer involvement arrangements are setting the standard across Scotland.
There are a number of ways in which you can get involved. See the information below to find out more or contact Anne Ross, Governance Officer, on 01475 788851 or email: anne.ross@riverclydehomes.org.uk.
Customer Senate
The Customer Senate scrutinise the performance of River Clyde Homes and make recommendations based on their findings about how services to customers might be improved. You can find out more on the Customer Senate page.
Armchair Critics
As the name suggests, to be a part of this group you don't even have to leave your home! Our Armchair Critics will act as our Virtual Customer Panel providing feedback and comments by email, SMS and telephone. We want to be able to consult you regularly to get your suggestions and feedback on River Clyde Homes' services. Find our more by contacting Anne Ross, Governance Officer, on 01475 788851 or email: anne.ross@riverclydehomes.org.uk.
Tenants' and Residents' Associations
One way of getting involved with River Clyde Homes is to join or set up a Registered Tenants Organisation (RTO). By doing so you will be consulted on key policy matters which will affect all tenants. It's a great way to have your say. You can find out more on the Tenants' and Residents' Association page.
General Membership
Do you want to find out more about River Clyde Homes' aims, objectives and interests? Then why don't you apply to become a General Member?
As a General Member you will be invited to attend the Annual General Meeting every year, be eligible to cast a vote on issues requiring member agreement and meet other like-minded customers, staff and board members at the AGM. Having an enthusiastic and representative general membership informs and supports our vision to improve lives and places.
Please see our Membership Policy and, if you wish to proceed, please complete our online application form. If you would like more information or would simply like to have a chat about General Membership please call Anne Ross on 01475 788851.
Customer Involvement Impact Assessment
Customers got involved in many ways and during 2016/17 there were numerous events and consultation opportunities where we engaged with large numbers of people. The customers said they wanted to be informed of the difference their feedback had made so we have developed a Customer Involvement Impact Assessment highlighting what they said and what we did. You can download the Customer Involvement Impact Assessment below.

All Customer Involvement activities are guided by our Code of Conduct which can be downloaded below.